1oct - 6All DayDEVELOPMENT PERSPECTIVES, MANAGEMENT & PRACTICE (AN INTENSIVE WEEK-LONG TRAINING PROGRAMME) INAUGURAL BATCH
Event Details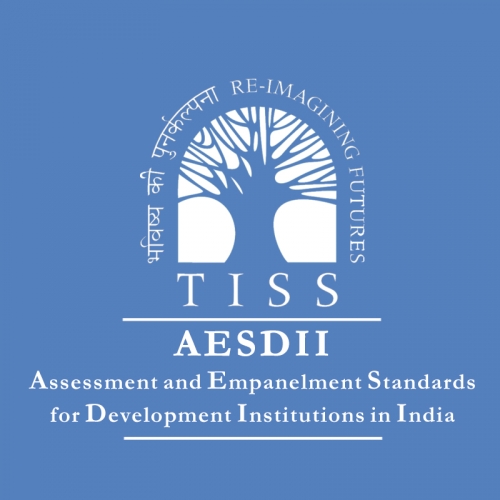 Greetings from TISS AESDII (TISS Assessment & Empanelment Standards for Development Institutions in India)!
We are happy to announce that applications are now open for the inaugural batch of TISS AESDII "Development Perspectives, Management and Practice" (DPMP), a 5-day intensive training programme to be held between October 1st-6th, 2018 at the Tata Institute Of Social Sciences,Deonar,Mumbai,Maharashtra-400088.
This workshop is designed to provide a comprehensive knowledge armour for middle and senior level development actors, through a multi-disciplinary approach and encourages participants' active involvement and experience sharing. The TISS AESDII DPMP intends to be a knowledge creation and dissemination forum for providing perspectives, skills, theory and practice towards a joint effort to deliberate and act toward 'people centred sustainable development' policies.
In this weeklong training programme, some of the most noted academicians, practitioners and thought leaders from the globally acclaimed Tata Institute of Social Sciences shall be master trainers. The programme is designed using a collaborative and convergence approach whereby for the first time, various Departments and Faculties within TISS as well as across TISS campuses, as well external academic collaborators, will come together to deliver cutting edge insights and skills, through a blend of theory and praxis, lectures and workshops, required for any development sector professional.
 Important Documents

 Fees and Schedule Details

 Concept Note

 Invoice Requisition Form

 GST Declaration
Time
october 1 (Monday) - 6 (Saturday)
Location
BOARD ROOM, MALTIAND JAL A. D. NAOROJICAMPUS
TATA INSTITUTE OF SOCIAL SCIENCES, DEONAR FARM ROAD, DEONAR, MUMBAI – 400 088