23apr - 25All DayInvitation to the TISS AESDII Conclaves (for the Southern Region)
Event Details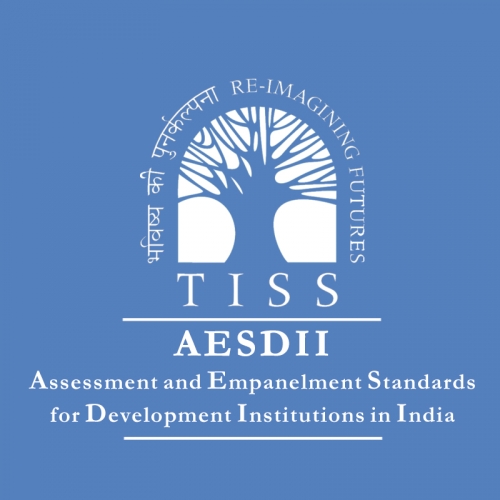 Greetings from TISS AESDII (TISS Assessment & Empanelment Standards for Development Institutions in India)!
We invite your participation in the "TISS AESDII Conclaves for Building CSR Partnerships" (for the Southern Region) between April 23 and 25, 2018, at Bengaluru Central University Dr.Ambedkar road Bengaluru Karnataka 560001.
The TISS AESDII is an initiative to create a model to evaluate, assess, accredit and build capacities of Non-Profit Organisations (NPOs) and Social Sector Organisations (SSOs) through robust multi-layered processes that stress adherence to several parameters, a combination of financial and programmatic.
As one of the foundational think tanks on CSR and one of the leading universities in the social sciences in India, Tata Institute of Social Sciences (TISS) is organising a series of conclaves in 2018. The "TISS AESDII – Conclaves for Building CSR Partnerships" seek to build partnerships between our esteemed empanelled partners and corporations. TISS AESDII as an initiative emphasises on greater convergence and collaboration, heightened professionalism, transparency & accountability and outcome-oriented work of NPOs in the development sector. This makes the initiative a significant partner for both corporations and NPOs.
Entailing a comprehensive schedule that includes takeaways for all partners, the Southern Conclave is designed to be a platform for action and forum which apart from providing ways of thinking and doing, will connect the dots between donors and implementing agencies. The Conclaves are using innovative approaches by including a mix of masterclasses, workshops and bringing together multiple stakeholders to interact and build partnerships that create social impact.
We welcome two representatives from your organization. Ideally a staff member responsible for corporate social responsibility fund raising/ proposal writing/ networking/ partner management should be nominated. 
Registration Details
Register Now for Non Profit Organisations
*For NPOs, Please fill and carry the Proposal Bank Template for TISS AESDII Bazaar by 23rd April, 2018.
Register Now  for Corporates (Private and Public Sector Enterprises)
 Important Documents
Time
april 23 (Monday) - 25 (Wednesday)
Location
Bengaluru Central University Dr. Ambedkar Road, Bengaluru, Karnataka 560001
Organizer
Development Labs — Centre for Public Policy and Governance, TISSTISS Secretariat | 022 - 2552 5849, 022 - 2552 5848 | tiss.ncsrhub@tiss.edu