1nov - 3All DayTISS AESDII–JGU CECRAS Northern Conclave for Building CSR Partnerships
Event Details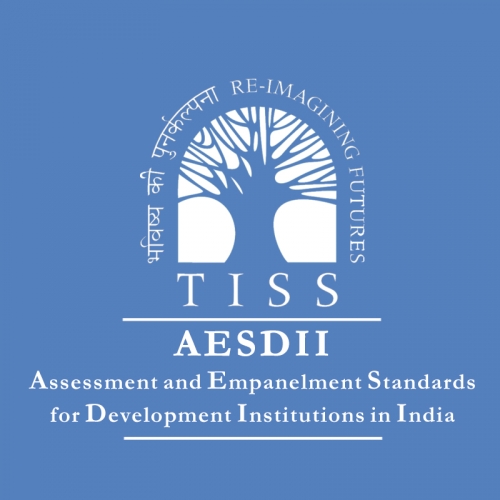 The "TISS AESDII–JGU CECRAS Northern Conclave for Building CSR Partnerships" is being organised by the Tata Institute of Social Sciences – Assessment and Empanelment Standards for Development Institutions in India (TISS AESDII) and O. P. Jindal University – Centre for Excellence in Corporate Responsibility and Sustainability (JGU – CECRAS). The Conclave is scheduled to take place between November 1st and 3rd, 2018, at New Delhi.
 The Conclave is collaboratively organised by the UN Global Compact and powered by the Ryerson University, Canada as well as the International Institute for Higher Education Research & Capacity Building (at JGU).
As one of the foundational thought leaders on corporate social responsibility (CSR) and leading universities in the social sciences in India, Tata Institute of Social Sciences (TISS) has been organizing a series of conclaves in 2018. The Northern Conclave is the third in this series. The three-day "Conclaves for Building CSR Partnerships" are set in the larger ethos of Goal 17 under the Sustainable Development Goals. We aspire to catalyse partnerships amidst multiple stakeholders for achieving sustainable and inclusive development.
The "Conclaves for Building CSR Partnerships" have already been held at Bengaluru and Mumbai in April and May, 2018 respectively. We have partnered with Indian Institute of Science, Bengaluru Central University, National Securities Depository Ltd. and The Better India in the past.
To see the full coverage of the Conclaves,please follow the following links –
Bengaluru: https://goo.gl/f51YiN
Mumbai: https://youtu.be/sJgU7LqfKU8.
The Northern Conclave comprises of a comprehensive schedule that is designed to be a platform for action and discussion forum which apart from providing ways of thinking and doing also attempts to link corporations, non-profit organisations (NPOs), government entities and academia. The Conclaves are an opportunity for building and sharing skills useful for CSR practitioners, development workers and other stakeholders concerned with optimizing social impact.
We welcome participants to be a part of the Conclave based on their interest on all three days.
 Important Documents

 Fees and Schedule Details

 Invoice Requisition Form

 GST Declaration
Time
november 1 (Thursday) - 3 (Saturday)
Location
O.P Jindal Global University Delhi Campus
National Trust for the Handicapped A-2,Shaheed jeet Singh Marg,Block A,Qutab Institutional Area, New Delhi,Delhi 110067