"Quality education is the only ladder that we can provide our rural children to help them and their families climb out of the vicious cycle of poverty." – Sadhguru
The Isha Foundation, founded by Sadhguru Jaggi Vasudev, is an NGO headquartered at Coimbatore, India. For the last 30 years, Isha has been promoting the science of yoga throughout the world. It is Isha's mission to provide methods of holistic development, enabling people to realize their true potential.
As a part of Isha's social outreach programs, Isha Vidhya rural schools have been started in villages (under the umbrella of Isha Education, established in 2005) to provide high quality school education to underprivileged rural children who cannot otherwise access or afford it. In 2012, Isha Vidhya began to carry out critical interventions to improve the quality of education in rural Government schools.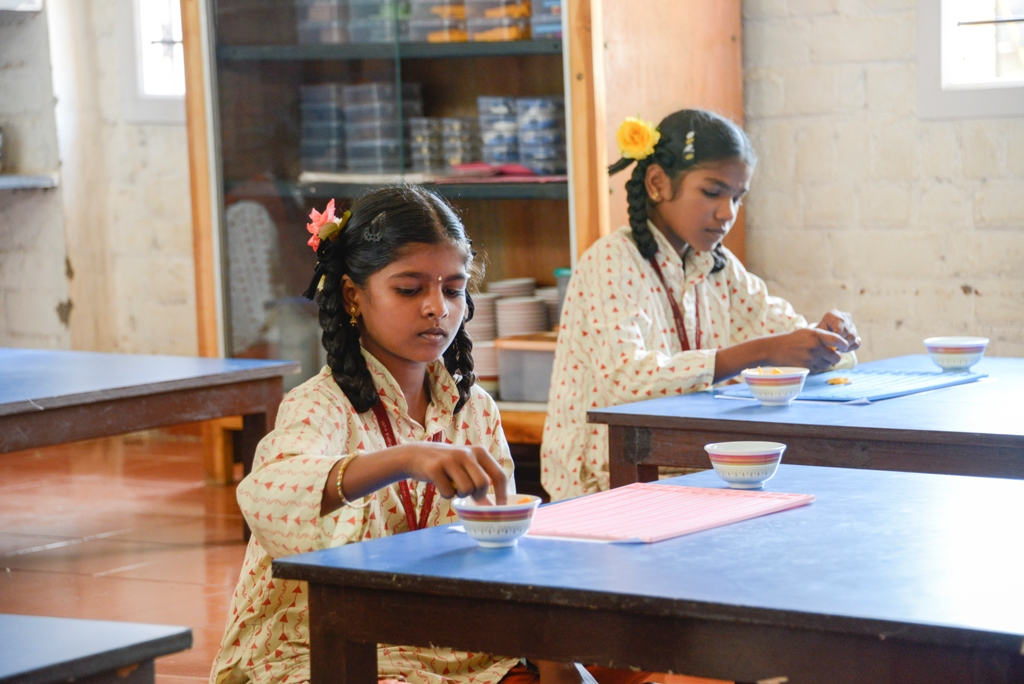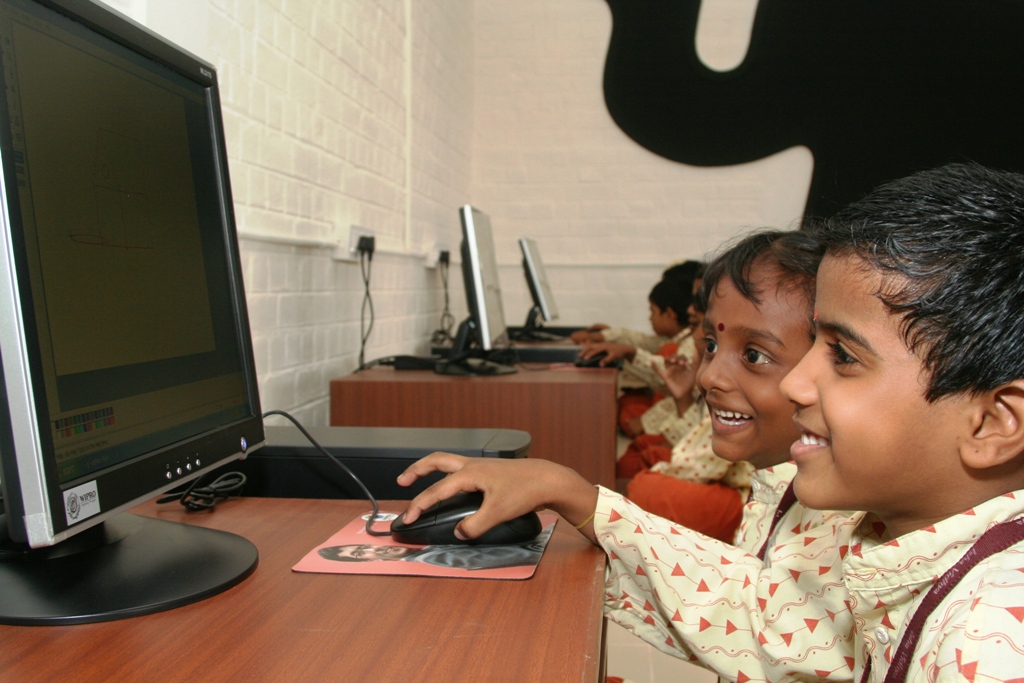 Government School Intervention Program in Tamil Nadu & Andhra Pradesh:
With experience in setting up and running schools in rural areas, Isha Vidhya is only too aware of the challenges faced by government schools. These include a high student-teacher ratio, unmotivated teachers, lack of basic facilities, gaps in teacher recruitment & training and a high student drop – out rate.
Isha is, therefore, currently carrying out critical interventions in 56 rural government schools in the districts of Coimbatore, Dharmapuri, Kanchipuram, Villupuram and Salem of Tamil Nadu, benefiting over 34,000 students. In Andhra Pradesh, a project for direct intervention in 460 Govt. schools in Kuppam, Chittoor Dt. is also benefiting over 38000 children and 2000 Govt. teachers.
Extensive Teacher Training using Isha Vidhya methods.
Special assistance to slow learners, who constitute 25% of class, through critical Remedial interventions
Improving children's English language skills through special methodologies
Supporting holistic development through sports, yoga, environmental education, health awareness
Ongoing monitoring & feedback support to teachers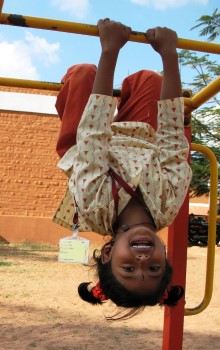 9 rural schools (8 in TN in districts of Coimbatore, Erode, Salem, Cuddalore, Villupuram, Tuticorin, Nagercoil & Dharmapuri, 1 in AP in Chittoor Dt.), creating a bright future for 7,115 children
Many of the students are first-generation school-goers
About 61% of the students are supported by full tuition scholarships. The rest pay a subsidised fee
Actively promote education of female children (46% are girls) by visiting villages & counselling parents of girls to send their children to our schools and by providing proper toilet facilities for girls.
Transforming parental attitudes to education & increasing educational awareness in rural communities while striving to preserve village identities and culture.
Infrastructure by way of clean and spacious classrooms.
Science, maths and computer labs, digital classroom, library, playground and play equipment.
Extensive audio, video and computer material augment English-medium education.
Education beyond literacy and rudimentary skills by following a holistic approach.
Attention to sports, arts & crafts, environmental awareness, health and yoga.
Balanced mid-day meals containing proteins and salt fortified with 7 micro-nutrients.
For most children, this is the only wholesome meal of the day.
Most students learn even basic hygiene only in the school.
Student teacher ratio is 18:1, with special care for slow learners.
Total no. of employees – 326 teachers and 207 other non-academic staff.
Reporting and Due Diligence:
All positive impact achieved as proposed in measurable indicators, will be analyzed & recorded at the project and the same will be reported to corporate in interim and final fund utilization reports as requested by the donor. We will submit half yearly and annual progress reports.
School Infrastructure for Isha Vidhya Rural Schools:
– Classrooms (28 new classrooms needed in 4 schools) – Rs.7.65 lakhs each
– School Buses (8 new school buses for 7 schools) – Rs. 17.3 lakhs each
– Laptop's (30 needed) – Rs. 9.30 lakhs
– Digital Classroom eqpt – Rs. 75000 each (one for each of 8 schools)o Learning aids – Rs.12.27    lakhs
A Govt School Intervention in TN – Avg. Rs. 5-6 lakhs/ school/year.

A Scholarship support for poor children – Rs. 12,000/child/year (4,019 students in Isha Vidhya schools)